Cloud Computing Platform
Cloud database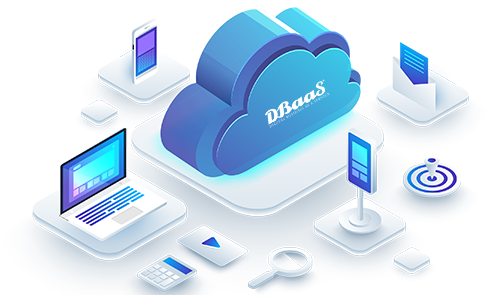 The complexity of Cloud databases has increased considerably with time. We at DBaaS ensure the most efficient and cost effect performance of your database. Cloud database companies in UK, We understand the greater needs of Cloud databases for companies today and there is greater emphasis on real-time responses. DBaaS offers the best management of the Cloud databases by our expert data scientists and managers.
Cloud Platform Migration
DBaaS has the best support for the migration of your company's important data. We specialize in business process outsourcing, and can help you safely migrate your organizations storage, infrastructure and computing data on to the cloud. Your data is secure in our hands.
DevOps Engineering & Automation
Manual processes and applications have been outdated and have been exchanged for automations. DBaaS specializes in DevOps automations support and helps make sure your applications keep running smoothly.
Our round the clock support staff and centres focus on mitigating any glitches that may occur in your newly automated services. We help you implement more complex DevOps databases and automations, which help increase your business efficiency.
Cloud platforms hosting/Virtualization
Virtualization technology allows the user to create virtual or online machines or spaces that perform operations like real computers. This technology helps to decrease costs by eliminating the need for hardware systems. We offer virtualization services to streamline your business and also help in managing your data after it has been migrated onto the cloud. We specialize in migrating and managing your infrastructure and applications data onto any of the available cloud platforms. Disaster recovery and retrieving of data is very easy if the company data is virtualized or moved to a cloud. We provide round the clock support with the upkeep of this data.