QA Testing Services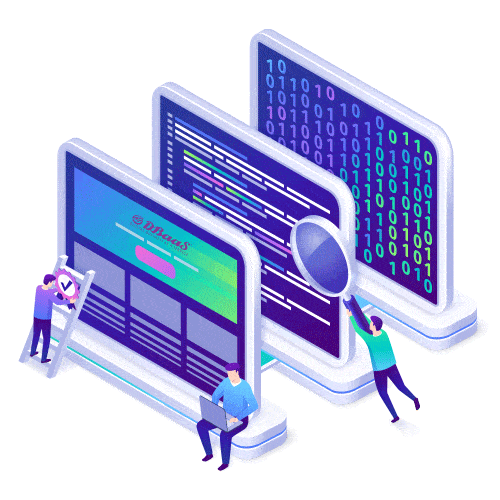 At DBaaS Ltd, we provide a full range of manual and automated software testing services. We assist you to deliver high-quality software by removing bugs, errors, and others.
Our comprehensive QA testing method guarantees test coverage throughout the software development process. To do this, we include automation testing with the real-world assurance of manual testing.
Applications of Software Testing
Product Improvement
Throughout the SDLC level, testing is never a time-consuming process.
Quality Check:
We provide software testing that assists in determining sets of properties of any software like
Functionality
Reliability
Usability
Efficiency
Maintenance
Portability
Testing Stages:
We provide various levels of testing in several methods that can be utilised while conducting quality assurance testing in IT software testing. The major levels of software testing are Functional testing and Non-functional testing.
Functional Testing:
Our services offer an exceptional combination of testing processes, tools, and technology expert and domain knowledge to assure that the product is given without flaws. Also, we provide end-to-end manual testing services for your functional testing requirements with a foundation of matured test processes.
Steps used by our expert for functionality testing
The determination of the functionality that the intended application is meant to carry out.
The development of test data based on the specifications of the application.
The output is found in the test data and the specifications of the application.
The writing of the test case and the execution of test cases.
The difference of actual & expected results based on the executed test cases.
Application Testing:
Application testing provides you the chance to reduce costs and incorporate outsourcing into your operation with lower risk. Our team provides single-testing applications or comprehensive IT system testing. We ensure the predictability of application performance through the use of the industry-standard testing methodology. We offer a single point of resource responsibility for testing and governance.
Usability Testing:
The usability experts from here will help you with the user experience of your application and come up with a usability test strategy based on the type of users, demographics, key business scenarios, and more. Our team can identify a group of appropriate users, draft survey questions and assist the targeted users. Whereas user behavior and actions will be monitored in real-time along with conducting interviews to get deeper insights about the application's navigational scenario and other options.
Performance Testing:
Our team assists in predicting application behavior and performance in a simulated, real-life environment, thus protecting you from unpleasant events later, which annoy customers and impact profits. We ensure the application is responsive and reliable enough to respond to peak load days. Our team also ensures the applications can meet any contractual obligations as well as SLAs for performance. This testing helps to find performance issues rather than detect bugs in software.