Mobile Application Development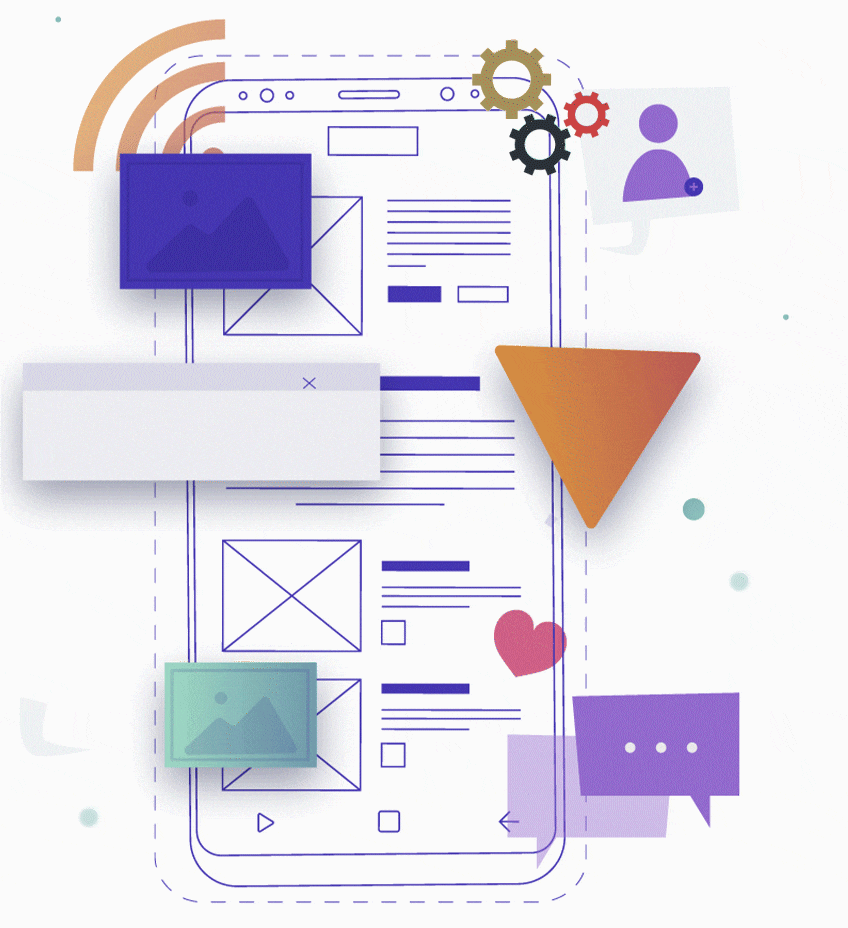 DBaaS Ltd is one of the best and top app development agencies in the United Kingdom. We work on popular platforms like Android, iOS, and Hybrid apps. Get a bespoke mobile application according to your needs without any errors or bugs. Our expert app developers work on cutting-edge technology to give a reliable mobile application. The app developers from here have worked on all kinds of technology and utilize best practices to give an outstanding result.
At DBaaS Ltd, we develop feature-rich, most scalable, and best in performance mobile applications. You can avail quality mobile app development for any industry that can be travel, education, online shopping, health, sports, and others. We use a unique strategy for building apps that can be Android, iOS, and Hybrid apps. We gather clients' requirements to give the best custom mobile app. Get user-friendly mobile applications for different operating systems.
Clients can contact the development team as well as our app development team also gives updates about the work. After the application is developed there is a functional test, compatibility test, performance testing and more is done to remove bugs or defects from the app. This ensures that it does not cause any issues in the deployment time. Finally, many inspections are done on various parameters before giving to the client. All the steps from the app development and testing team offer you a flawless and quality app.
Major Areas in Mobile Development Services
Android App Development:
Android is widely used around the world and it is popular when compared to other applications. Our Android app development team has the tendency to give a robust and efficient Android app. You can get a fresh, unique, and user-friendly application for enterprise apps, Ecommerce apps, and others. We ensure that your business moves to the next level with quality apps.
iOS App Development:
Our skilled and experienced iOS developer can create a reliable iOS app for iPhones and iPad. Avail the iOS app with the best performance and robust coding from our dedicated iOS app development team. You can also get fully customized according to your priority. Get functionalities like user feedback, payment integration, social media integration, and more for all business requirements. Also, get the best UI/UX design to attract visitors and enhance growth opportunities.
Hybrid App Development:
DBaaS Ltd app developer experts have vast experience in Hybrid app development. It is the best platform that works well on platforms like Android, iOS, Windows, and more. You can get the similar as of native apps and at a budget-friendly price. We work on major cross-platform technologies like React Native, Flutter, Ionic, Xamarin, and PhoneGap.
We also offer technologies for mobile, frontend, backend, and CMS. Our apps can make visitors stay for a longer period in mobile apps as well as it can convert visitors into customers.
We are committed to giving high-quality work to our customers and believe in client satisfaction.